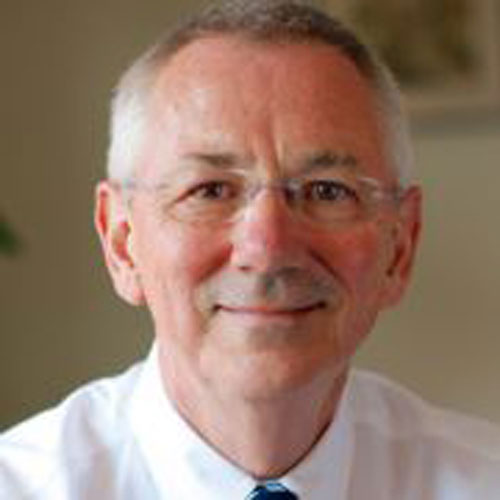 Andrew Steer
President and CEO, World Resources Institute (WRI)
Friday 4 , December
PROGRAM

20:55-21:50 (JST) / 11:55-12:50 (GMT) / 06:55-07:50 (EST)

Panel Discussion 3
PROFILE
Dr. Andrew Steer is the President and CEO of the World Resources Institute, a global research-into-action organization dedicated to promoting economic development while protecting the natural environment.

WRI's 1100 experts work in more than 50 countries, from offices in Brazil, China, Colombia, Ethiopia, India, Indonesia, Mexico, the Netherlands, Turkey, the United States, and the United Kingdom. WRI focuses on seven urgent global challenges: food, forests, water, energy, urbanization, climate change and the ocean.

Dr. Steer joined WRI from the World Bank, where he served as Special Envoy for Climate Change from 2010 - 2012. From 2007 to 2010, he served as Director General at the UK Department of International Development (DFID) in London. This followed 10 years in East Asia, where he was Head of the World Bank in Vietnam and Indonesia.

In earlier years, Andrew was Director of Environment and Social Policy at the World Bank, Chief of the Bank's Country Risk Division, Chief Author of the 1992 World Development Report on Environment and Development, and taught economics at Cambridge University. He has written widely on the links between the economy and the natural environment.

Dr. Steer is a Global Agenda Trustee for the World Economic Forum, a Commissioner of the Global Commission on Adaptation and of the Energy Transitions Commission, a member of the China Council for International Cooperation on Environment and Development (CCICED), co-chair of the Climate Change Committee for HSBC, and member of the Advisory Committees of the Asian Development Bank and Bank of America.

Andrew was educated at St Andrews University, the University of Pennsylvania, and Cambridge University. He has a PhD in international economics and finance.

He is married to Dr. Liesbet Steer and is the father of Charlotte and Benjamin.