 About Tokyo Forum
Tokyo Forum 2019 Overview
The University of Tokyo ("UTokyo") and Chey Institute for Advanced Studies ("CIAS", a new institute to succeed the international activities of Korean Foundation for Advanced Studies known as KFAS) have agreed to co-host Tokyo Forum 2019, a new global forum aiming to promote discussion and exchange of ideas on the challenges that the world and human society face in various areas including politics, economics, culture, and environment, with an intention to continue the forum yearly in the future. The co-hosts have set the main theme of the forum as "Shaping the Future" and they wish to invite the global leaders relevant to the theme as the keynote speakers and participants.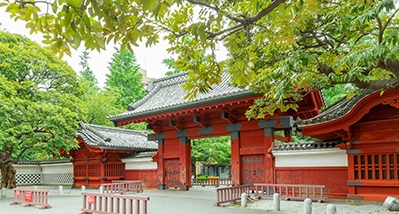 1. Background and Objectives:
The structure of the world and human society is fluctuating fundamentally. With the rise of unprecedented global challenges and crises, rapid changes take place in areas that are the basis of our daily lives, including politics, economics, culture, and environment. Conventional knowledge or common sense is not always effective to cope with such changes or problems.
People of all over the world need to discuss and cooperate with each other in earnest to comprehend the various aspects of the changes resulting from the complex entanglement of all sorts of factors. Then, we will be able to find the paths to solutions for the problems the globe and humanity are facing. In this way, we will also be able to find the best ideas to shape the world and human society in the future and the way towards its realization.
In mutual understanding of the aforementioned background, UTokyo and CIAS agree that the aim of Tokyo Forum 2019 shall be the establishment of a new global forum that provides a meeting place of people, including, but not limited to, those in academia, government, business, NPOs, from all over the world. The two institutions will cooperate to encourage the participants to freely shape and sharpen information and opinions on the solutions to the problems faced by the current world and on the shape of the world and human society in the future.
2. Perspectives:
One of the important characteristics of this forum is that it is planned by a distinguished Japanese academic institution, which has produced lots of innovative ideas and knowledge over a century, in close collaboration with a Korean NPO, CIAS, which endeavors to contribute to global academic development and the prosperity of human society. So far no similar attempt has been made in Japan, Korea or the rest of the world.
This forum would provide fresh and innovative East Asian viewpoints with high academic quality and will play the role of a platform for further discussions with people coming from all over the world on the various issues that the contemporary world faces. Excellent academic quality of the discussions and propositions at the forum will give a strong impact on policy-makers, business people and intellectuals in general, in both Japan and beyond its border.
Tokyo Forum 2019 Organizations
STEERING COMMITTEE
[Co-Chairs]
| | |
| --- | --- |
| Gonokami Makoto | President, The University of Tokyo |
| Park In-Kook | President, Chey Institute for Advanced Studies |
[Members]
| | |
| --- | --- |
| Aihara Hiroaki | Executive Director and Vice President, The University of Tokyo |
| Haneda Masashi | Executive Director and Vice President, The University of Tokyo; Director, Tokyo College |
| Park Cheolhee | Professor, Seoul National University |
| Jeong Jongho | Professor, Seoul National University |
| Kim Hong-Kyun | Advisor, Chey Institute for Advanced Studies |
| Sohn Jie-Ae | Advisor, Chey Institute for Advanced Studies |
ACADEMIC COMITTEE
[Chair]
| | |
| --- | --- |
| Aihara Hiroaki | Executive Director and Vice President, The University of Tokyo |
[Members]
Haneda Masashi
Executive Director and Vice President, The University of Tokyo; Director, Tokyo College
Ohtake Satoru
DeputyDirector, Tokyo College, The University of Tokyo
Sano Masaki
Deputy Director, Tokyo College, The University of Tokyo
Fujii Teruo
Executive Vice President, The University of Tokyo
Shirahase Sawako
Executive Vice President, The University of Tokyo
Mitsuishi Mamoru
Executive Director and Vice President, The University of Tokyo
Sekimura Naoto
Vice President, The University of Tokyo
Fujiwara Kiichi
Special Assistant to the President, The University of Tokyo
Tei Yuichi /

Chung Ung-il

Professor, The University of Tokyo
Ralph Willox
Professor, The University of Tokyo
Mino Takashi
Professor, The University of Tokyo
Shinoda Hiroyuki
Professor, The University of Tokyo
Ito Shin-ichi
Professor, The University of Tokyo
Kim Yong-Hak
President, Yonsei University
Yeom Jaeho
Former President, Korea University
Yoon Chang-Hyun
Professor, University of Seoul
Lee Eun-Ju
Professor, Seoul National University
Lee Jae Yeol
Professor, Seoul National University
Hong Yongtaek
Professor, Seoul National University
Yoon Byung Nam
Professor, Sogang University
Yun Sai Ree
Honorary Managing Partner, Yulchon LLC
Lee Sukjae
Professor, Seoul National University
Lee Jae-Seung
Professor, Korea University
Lee Junho
Professor, Seoul National University
Jaung Hoon
Professor, Chung-Ang University
Hyeon Taeghwan
Professor, Seoul National University
Kim Dae-Il
Professor, Seoul National University
Choi Incheol
Professor, Seoul National University
Cheong Hyeonsik
Professor, Sogang University
Kim Byung-Yeon
Professor, Seoul National University