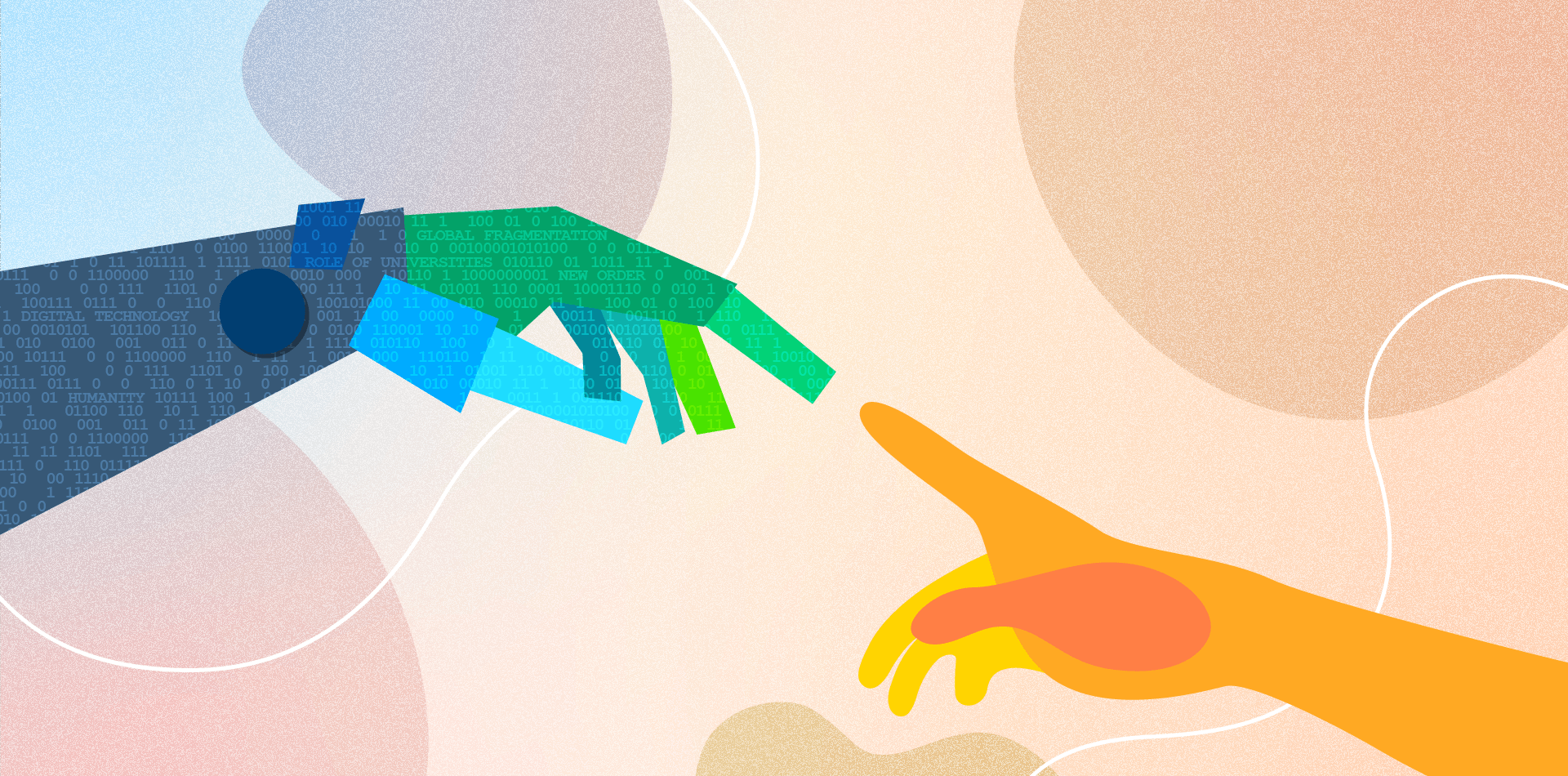 TOKYO FORUM 2023
November 30 & December 1, 2023
Venue: Yasuda Auditorium, The University of Tokyo
(both in-person and live streaming)
Free(Registration Required)
Registration

The world has seen an acceleration in geopolitical division and discord. Human history has never been free of strife, but the lessons of repeated wars have led us to pursue a society free of conflicts and to stabilize order. However, those rules and disciplines that have been established through human wisdom have gradually broken down, lost its efficacy, and now, the new era of globalization is causing insecurity and unpredictability to our world.
At the same time, the development of new digital technologies, including data science and artificial intelligence, are impacting us humans both physically and mentally. While they are removing existing environmental and physical constraints and enabling people to play a wider range of roles, these technologies have the potential to fortify surveillance by authorities, and reinforce human biases. As the boundaries between machines and humans are becoming increasingly blurred, the fundamental question of "what does it mean to be human being?" must be revisited.
In order to overcome these challenges, academic institutions now must play a role as a unifying force gathering intelligence and insights from the public, private sectors, and government administrations. Our mission is to encourage conversations between various areas of study and make sure they speak out. This year's Tokyo Forum will bring together the expertise of both technological sciences and social sciences, to explore how humanity can respond to the global problems we face today amid social divisions and digital transformation.
SCHEDULE
---
13:00 - 18:00 (JST) ; 04:00 - 9:00 (GMT) ; 23:00 - 04:00 (EST)
10:30 - 18:15 (JST) / 01:30 - 9:15 (GMT) / 20:30 - 04:15 (EST)