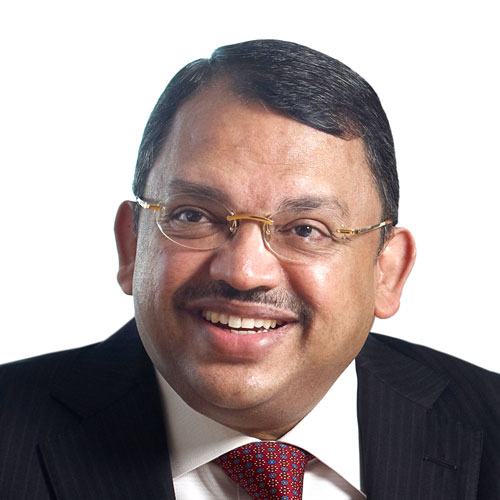 Sunny Verghese
Co-Founder and Group CEO, Olam International Ltd. and Chair, World Business Council for Sustainable Development
Friday 4 , December
PROGRAM

20:55-21:50 (JST) / 11:55-12:50 (GMT) / 06:55-07:50 (EST)

Panel Discussion 3
PROFILE
Sunny George Verghese is the Co-founder & Group CEO of Olam International Limited, a leading food and agri-business, headquartered in Singapore and ranking among the top 30 largest primary listed companies in terms of market capitalisation on SGX-ST. In 2016, Fortune magazine recognised Olam at #23 in its 'Change the World' list.

In 30 years, Sunny and his team have built this business to S$33 billion in Sales Revenues for FY2019. Today, Olam operates in over 60 countries, delivering various agricultural raw materials and food ingredients to around 25,000 customers worldwide and employs around 87,600 people.

Sunny is currently the Chairman of the World Business Council for Sustainable Development (WBCSD), Chairman of the Board of the Human Capital Leadership Institute (HCLI), Singapore, Chairman of JOil (S) Pte Ltd and also serves on the Board of Trustees of Singapore Management University.

Sunny holds a post graduate management degree from the Indian Institute of Management Ahmedabad (IIMA) and has also completed the Advanced Management Program (AMP) from the Harvard Business School.