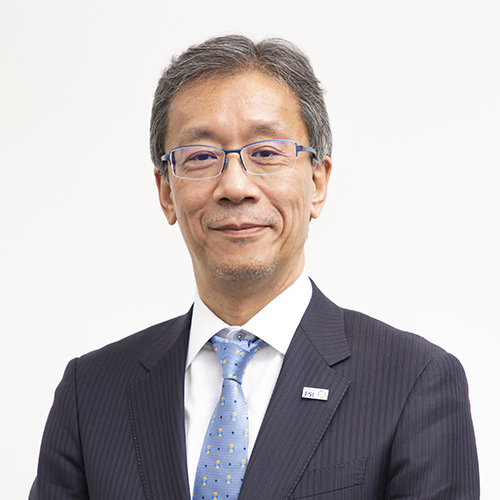 SPEAKERS
FUJII Teruo
President, The University of Tokyo
12.2.THU
PROGRAM

20:00 - 20:10(JST) / 11:00 - 11:10(GMT) / 06:00 - 06:10(EST)

Opening Remarks ①
12.3.FRI
PROGRAM

23:30 - 23:40(JST) / 14:30 - 14:40(GMT) / 09:30 - 09:40(EST)

Closing
PROFILE
Dr. Teruo Fujii became the 31th President of the University of Tokyo on April 1, 2021, with a six-year term. He was previously Executive Vice President in charge of finance and external relations for the university. He also served as Director General of Institute of Industrial Sciences (IIS) of the university from 2015 to 2018. He received his Ph.D. in engineering from the University of Tokyo in 1993, held research positions at IIS and RIKEN Institute, and became a professor of IIS in 2007.
Dr. Fujii has served as an Executive Member (part-time) of the Council for Science, Technology and Innovation, Cabinet Office, Government of Japan since March 2021. He was also an advisor to Ministry of Education, Culture, Sports, Science and Technology (MEXT) from 2005 to 2008, Co-director of LIMMS-CNRS/IIS, a joint research lab between CNRS, France, and IIS, from 2007 to 2014, and the President of Chemical and Biological Microsystems Society (CBMS) from 2017 to 2019.
Dr. Fujii's research specializes in applied microfluidics systems and underwater technology.