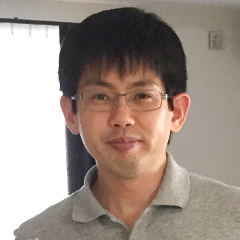 SPEAKERS・GUEST
Kusakabe Takahiko
Assistant Professor, Graduate School of Frontier Sciences, The University of Tokyo
Saturday 7, December
TIME

10:00-17:30
VENUE

Faculty of Science Bldg.1, Koshiba Hall 
EVENT
VENUE

Faculty of Science Bldg.1, Koshiba Hall 
EVENT

1.Envisioning/Expanding Urban Futures
PROFILE
Takahiko Kusakabe is an Assistant Professor in the Center for Spatial Information Science, the University of Tokyo where he has been since 2016. He received a B.E. in 2006, and an M.E. in 2008 from Kobe University, in Japan. He received the Dr.Eng. degree from Kobe University, Kobe, Japan in 2010. From 2011 to 2016 he worked at Tokyo Institute of Technology in Tokyo, as an Assistant Professor.

His research interest is a transportation engineering with emerging technologies. Much of his work has been focusing on application and implementation of Bigdata, IoT (Internet of Things), and sensors to the traffic and transportation observation and surveys. And incorporating with transportation simulation, applications of these technologies in mobility data platforms, MaaS (Mobility as a Service), and urban mobility design have been explored.

His paper (with Dr. Toru SEO and Prof. Yasuo ASAKURA) "Estimation of Flow and Density Using Probe Vehicles with Spacing Measurement Equipment" received the TRC Best Paper Award 2017, and his paper (with Dr. Toru SEO and Prof. Yasuo ASAKURA) "Traffic State Estimation with the Advanced Probe Vehicles using Data Assimilation" won an IEEE 18th International Conference on Intelligent Transportation Systems, Best Paper Award.